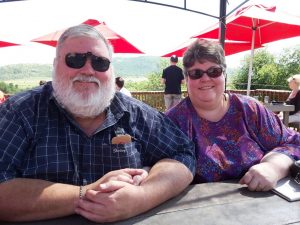 We are serious in pursuing the Lord and growing to a place of maturity in Christ.
We are building in the wineskin of Father and Son and believe that God sets a man over a congregation through which the grace of father functions. It is then the role of the father of the house to facilitate the growth of the sons in the house till they come to maturity in Christ and start their own Household.
Herman and Renette are the primary grace carriers in the Household and teach and train the spiritual sons to become mature in their walk with the Lord.
Our Heavenly Father draws His sons – those who are joined to Him, out of dry religious systems and place them into families that we call a Household. God's intention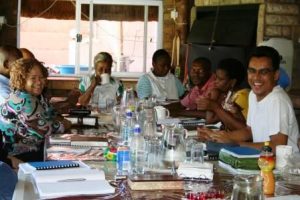 was never for you to be a member of a religious institution or an organization. His will was always for you to be His son. The Father loves you with an everlasting love.
He has called you to be a son in His household as part of a family and not as part of an institution or organization. He has called you to come to a place of dominion and to reach your full stature as a son of God operating from the Zion position.
Ephesians 1:4-6 AMP
(4) Even as [in His love] He chose us [actually picked us out for Himself as His own] in Christ before the foundation of the world, that we should be holy (consecrated and set apart for Him) and blameless in His sight, even above reproach, before Him in love.
(5) For He foreordained us (destined us, planned in love for us) to be adopted (revealed) as His own children through Jesus Christ, in accordance with the purpose of His will [because it pleased Him and was His kind intent]
(6) [So that we might be] to the praise and the commendation of His glorious grace (favor and mercy), which He so freely bestowed on us in the Beloved.
This website offers resources that will shift you to Zion, a more accurate location. Please note that all content are freely available and may not be sold.