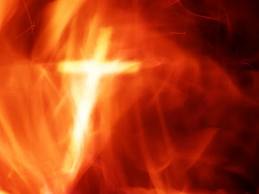 We have come to the end of 2016 which for many of us has been a hard and challenging year. It has been a year in which we faced many battles and had to learn to overcome the enemies in our lives.
The number sixteen is symbolic of love and loving. As believers we must become perfected in God's love not just by physically obeying the Word of God but also by following the full spiritual INTENT of the Lord's instructions.
Matthew 22:37-40 NKJV
(37) Jesus said to him, 'YOU SHALL LOVE THE LORD YOUR GOD WITH ALL YOUR HEART, WITH ALL YOUR SOUL, AND WITH ALL YOUR MIND.'
(38) This is the first and great commandment.
(39) And the second is like it: 'YOU SHALL LOVE YOUR NEIGHBOR AS YOURSELF.'
(40) On these two commandments hang all the Law and the Prophets."
As we enter into chronos time of 2017 we see that in the Bible the number 17 symbolizes "overcoming the enemy" and "complete victory." It follows number sixteen, because " love never fails"
1 Corinthians 13:8 NKJV
Love never fails. But whether there are prophecies, they will fail; whether there are tongues, they will cease; whether there is knowledge, it will vanish away.
There is no ultimate victory without love. Adding all the numbers from one to seventeen gives us the number 153. We have come to understand that number 153 is the numeric value of beni h'elohim, which means "sons of God". This is a Mega Son.
Remember that there is a strong connection between the final victory and the
manifestation of the sons of God.
When we look at the number 20 we see that twenty is twice ten and can, at times, mean a complete or perfect waiting period. For 20 years Jacob had to wait to get possession of his wives and property, and to be freed from the control of Laban his father-in-law.
Genesis 31:38-41 NKJV
(38) These twenty years I have been with you; your ewes and your female goats have not miscarried their young, and I have not eaten the rams of your flock.
(39) That which was torn by beasts I did not bring to you; I bore the loss of it. You required it from my hand, whether stolen by day or stolen by night.
(40) There I was! In the day the drought consumed me, and the frost by night, and my sleep departed from my eyes.
(41) Thus I have been in your house twenty years; I served you fourteen years for your two daughters, and six years for your flock, and you have changed my wages ten times.
Many of us as Jacob have been working our fields and the fields of others in serving the Kingdom. There has been a cry in many of your hearts to see your breakthrough in your labour and faithfulness.
It is my prayer for you that as you enter into 2017 in the chronos time that you will connect to the kairos time of God for your life in that you will see the overcoming of your enemies and come to a place of complete victory in every area of your life and walk with God.
Proverbs 4:20-23 NKJV
(20) My son, give attention to my words; Incline your ear to my sayings.
(21) Do not let them depart from your eyes; Keep them in the midst of your heart;
(22) For they are life to those who find them, And health to all their flesh.
(23) Keep your heart with all diligence, For out of it spring the issues of life.
As you enter into 2017 GUARD YOUR HEART for from it springs the issues of life. You have to guard your heart, soul and emotions. What you do, your actions is a direct result of what is in your heart. What is in your heart is that what determines your actions.
This will be true for 2017 as well. Whatever is in your heart, is that which will flow forth as whatever the motives are in your heart that and that only will bring forth your actions.
May God give us great grace to come to our place of victory and overcoming in the year of 2017. Let it be a year in which we become a Mega Son in the Kingdom of God that demonstrates our Kingdom sonship.
Grace to you all.
Herman and Renette